Alfaro
Alfaro is a well-known city in Spain, famous for the largest colony of white storks,  more than 500 of these birds build their nests around town, most of them on top of the bell towers of San Miguel Collegiate Church.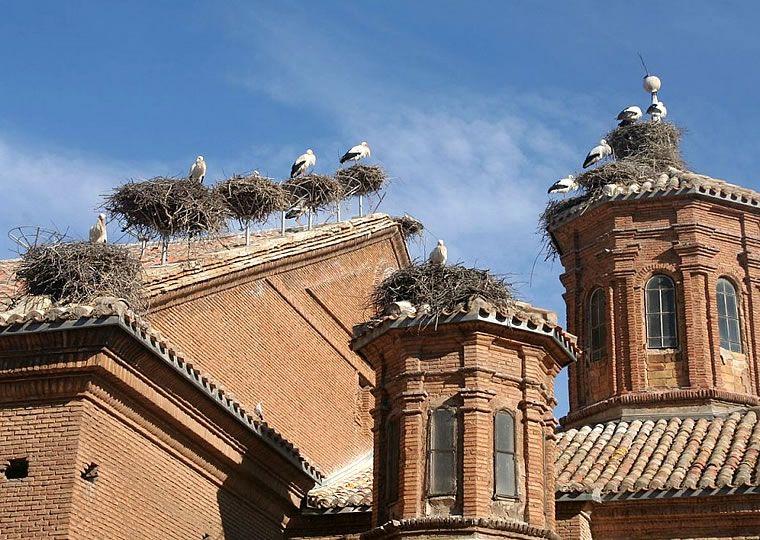 Within 15km from Valtierra, you can visit San Miguel Collegiate Church, National monument from 1976 and built in 17th and 18th centuries. In its interior it houses a great value artworks, ancient paintings, amazing reredos and eminent sculptures. The best time of the day is at late afternoon, when you will delight a unique and spectacular show. Hundreds of storks fly over The Collegiate roofs while the sky is plenty of colors. It is the largest colony of storks placed just in one building and the experience of seeing and hearing them is unforgettable.
Furthermore, you can visit Los Sotos del Ebro Natural Reserve, an area protected by the forests of La Ribera: willows, poplars, ash trees, elms… The ecological value is also emphasized by the diversity of fauna, about 13 different species of fish can be found in this space, 20 kinds of amphibian and reptiles, over 172 bird species and over 28 mammal types.