Thermal Spa Centre in Cascante
Las Bardenas Caves in collaboration with the Spa Center of Cascante offers our guests 30% discount on the tickets to access the spa facilities and enjoy a huge range of beauty and relaxation treatments.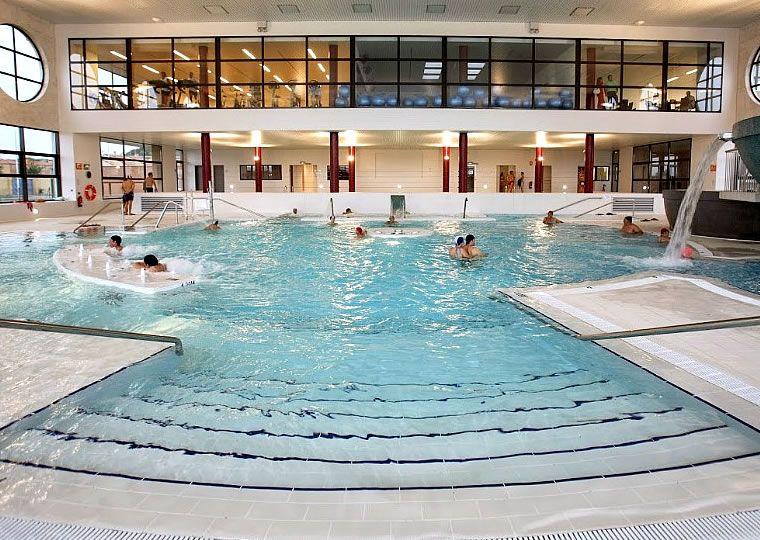 The Spa Center is located 25km from The Caves and has an indoor therapy lagoon, the water temperature is 32º -34ºC and offers the combination of 50 different aquatic elements ( jacuzzis, bubble beds, multi jets working on different muscle groups, Monsoon showers,…). Moreover, you'll enjoy the sauna, Turkish baths, relaxation area and solarium terrace.
The swimming pools and outdoors spaces provide over 9000m2 green area, bar & terrace, paddle tennis court, running track, gym, fitness room, playroom and wi-fi.
The final touch in a relaxing day, the Thermal Spa Center of Cascante offers visitors physiotherapy treatments, beauty therapies and different massaging techniques, as well as providing you a great range of body, facial and beauty treatments. The department of Nutrition and Dietetics make plans to control weight and other special programmes.