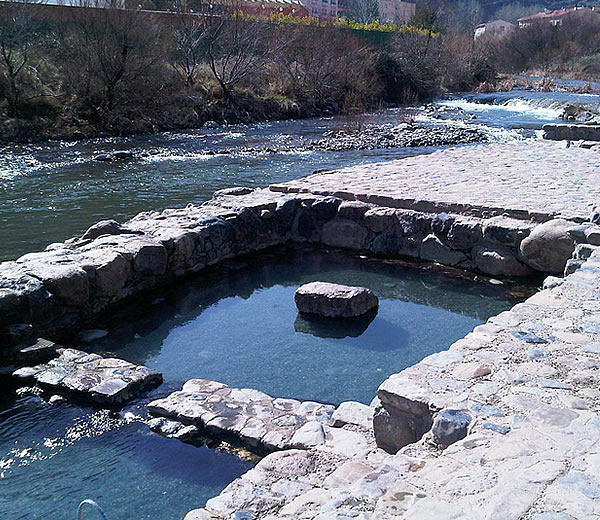 Arnedillo natural thermal baths
Natural thermal baths contain hot water filtered from deep down in the earth whose medicinal water is at a constant temperature of 52 degree.
The baths are located on the bank of the river on the outskirts of the town and the access is for free. You will be pleased to take a bath at night under the moon light or see stunning sunsets meanwhile you are into one of the three pools.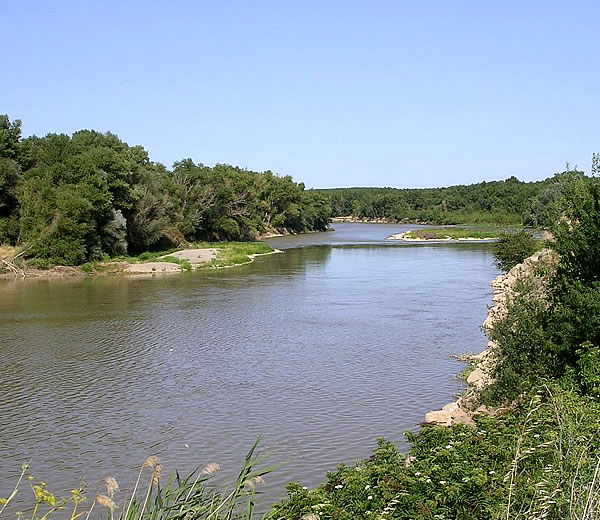 Ebro River
Love is also an adventure, enjoyment, laughter and adrenaline… Ebro river offers the possibility of doing different water activities, for instance running down the river in kayaks.
Romantics can personalize this activity according to their likes and requirements, and apply for sailing after sunrise or in a full moon night. You will be alone, in the dark, only accompanied by the song chords by kingfishers.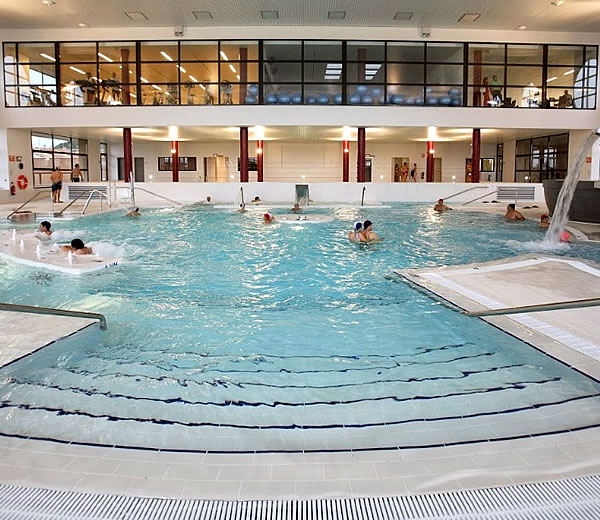 Thermal Spa Centre in Cascante
Take a relaxing bath in the thermal Spa Centre of Cascante.
Just 15 minutes from the Caves you will enjoy indoors swimming pools, jacuzzis, saunas, showers and more water activities plenty of fun and spectacular views of Moncayo. It offers open air areas, gym and paddle tennis court. The best end of an extraordinary day.
30% discount for guests of the caves.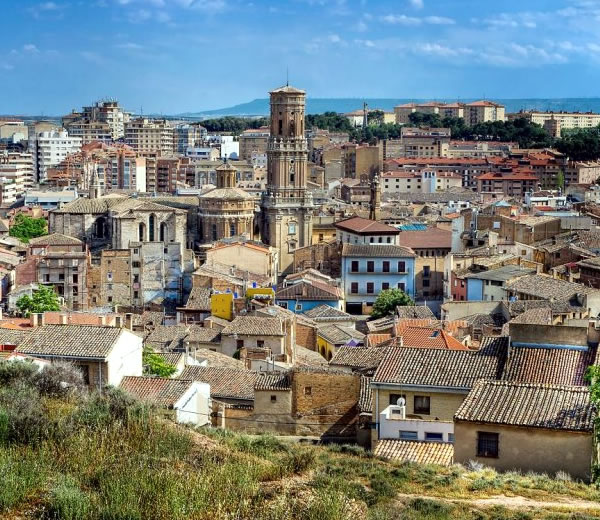 Escapade to Tudela
Tudela offers a wide variety of possibilities for history, culture and gastronomy lovers, vegetables from Tudela and other nearby villages are well-known for their quality.
We recommend you a tour around the streets of Tudela, where you will discover buildings and monuments which preserve the footprint of the coexistence of the three cultures in the town: Muslim, Christian and Jew. The most important monuments are El Sagrado Corazón de Jesús, The Cathedral of Santa Ana, the stone bridge over the Ebro River and La Plaza de los Fueros in the heart of the city.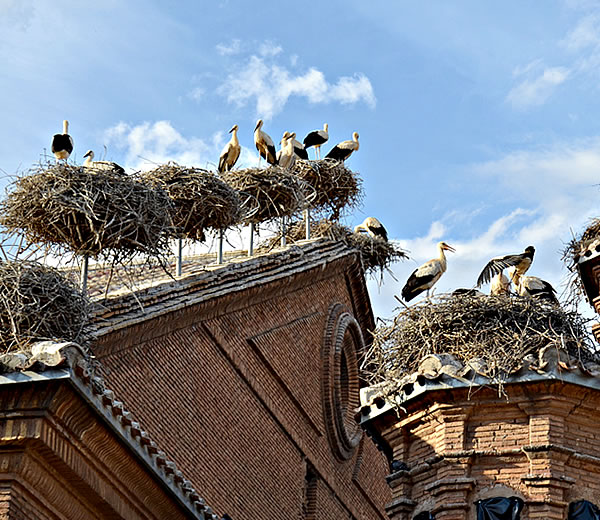 Visit Alfaro
In Alfaro you can take a stroll through the banks of the Ebro River, explore Los Sotos del Ebro Nature Reserve and visit San Miguel Collegiate Church. Alfaro has the largest colony of storks in Europe, more than 500 of these birds build their nests around town.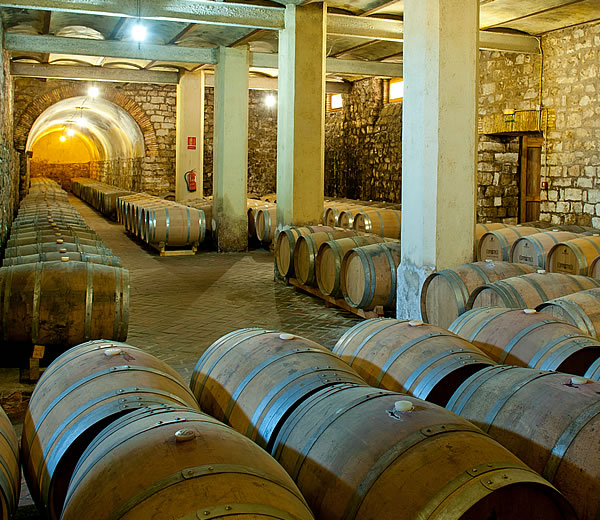 Wineries and wine tourism
La Ribera is the land of wine and oil, concentrating the total practice of almazaras and trujales of Navarre and numerous wineries.
Trujales and wineries will offer you wine tasting and a visit around their facilities, feeling the Ribera essence and delighting the flavours and smells of our most appreciated drinks.