Olite
35 kilometres from Valtierra, you can't miss the visit to Olite and its Royal Palace.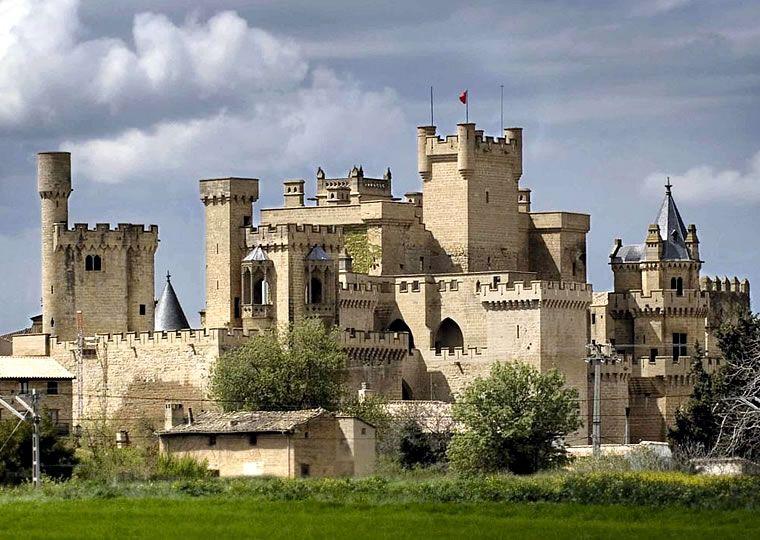 The Olite Castle is one of the most emblematic and impressive monuments of Navarra. Also known as the Royal Palace of Olite, this majestic castle was built in the 13th century and has been renovated and expanded at different times.
Located in the town of Olite, the castle has witnessed important historical events and has been inhabited by kings and nobles over the centuries. Currently, it is one of the main tourist attractions in the region and has been declared an Asset of Cultural Interest.
Olite Castle has an impressive façade that combines Gothic and Renaissance elements. Inside, you can visit different rooms, such as the Room of the Four Towers, the Room of the Kings and the Tower of Homage, from where you get a magnificent panoramic view of the city.
In addition to its architectural and historical value, the Olite Castle is also a cultural scene. Every year, the Olite Classic Theater Festival is held, in which shows and theater performances are held in this majestic castle.
If you plan to visit Navarra, you cannot miss the opportunity to visit the Castillo de Olite. This impressive monument is a true jewel of the historical and cultural heritage of the region, and a sample of the greatness and splendor of the medieval era in Spain.