Olite
35 kilometres from Valtierra, you can't miss the visit to Olite and its Royal Palace.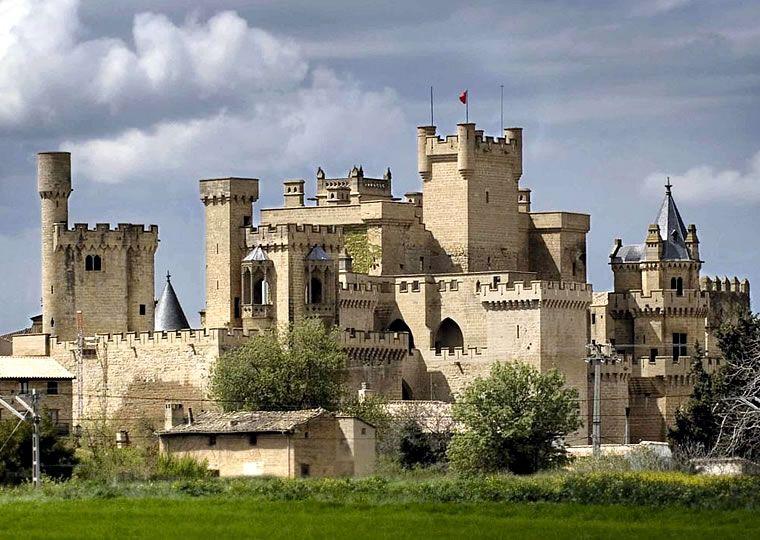 The Royal Palace of Olite, the seat of the Court of Navarre, was declared a National Monument in 1925 and is considered one of the best example of civil Gothic architecture in Europe.
The walls next to the castle are the most complete and best preserved roman walled enclosure of Navarre. The Classical Theatre Festival of Olite takes place outdoors just behind the Palace every summer.
Olite hides many architectural jewels, so it is worth to take a leisurely stroll through the streets and delight the details of the noble houses and buildings. Furthermore, the Wine Museum of Navarre is set in Olite, you can visit the museum or other wineries around.